About Us
TinkerHub started as a student community at CUSAT and grow to a Nonprofit Foundation with a full-time team expanding across Kerala over the last 8 years.
Vision
Thus by equipping individuals with future technologies, the foundation aims at creating a potent workforce, capable of unlocking the vast reservoir of untapped potential, in the form of creativity and innovation that the youth of the 21st century holds. The choice is the greatest luxury one can have; and to exercise that, it is only imperative that we arm each and every student with the right options to choose from. By improving specific learning outcomes, Tinkerhub essentially places People First by empowering these individuals with technology education and skill sets, to make sustainable choices and multi-dimensional solutions, that the complex new world needs. Thus, by arming them with the potent tools, through an inclusive culture, and problem-solving environment and imbibing the values of "technology for good", Tinkerhub is trying to create a better, equal, and more sustainable world.
Mission
Tinkerhub's mission is to empower people, whether it be a student or a tech-enthusiast, by giving them an opportunity to learn emerging technology skill sets that would accelerate innovation within their learning path, and make them future-ready tech- talents. By pursuing this mission, the Foundation aims at creating a focussed platform to accelerate the learning of skills to be on par with the global technology ecosystem and the new global workplace. Tinkerhub works as a community of enthusiasts that focuses on nurturing co-creation and catalyzing a technology learning culture through peer-to-peer or reciprocal learning.
How did we reach here
2015
TinkerHub as a Community at CITTIC, CUSAT
2016
TinkerHub Legally registered as a Society
2017
First Campus Community at RIT
2018
First Full Time staff joined
2019
80G Tax Exemption Received
2020
Zerodha / FOSS United Funding
2021
75 Campus Communities
2022
TinkerSpace Project started
Team Members
The people who runs the show.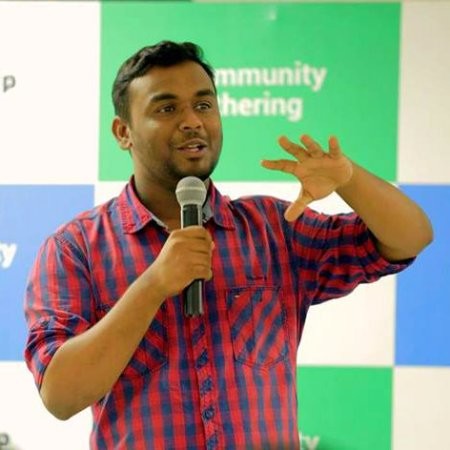 Moosa Mehar MP
Full Time
Co-Founder, CEO
Kurian Jacob
COO
Merlyn Paul
Lead- Policy and Donor Management
Reema Shaji
Project Manager -TinkerSpace
Johnson Regi
Operations Officer - Administration & Finance